You've spent a lot of time and energy building your personal art collection. It represents you, your style, your values, and so much more. You're proud of your collection and have taken important steps to ensure its longevity. So have you documented it all?
Documenting your art collection does more than create a sense of security and help your heirs and future generations; it also provides critical provenance information in an archive form, and establishes a record of value for potential insurance claims. And in today's connected world, photographically capturing your collection is essential for sharing what you've worked so hard to create.
1. A sense of security
You just feel better when you know that you have all your ducks in a row. And if you don't happen to collect ducks, organizing information about your art and historical objects into one central archive lets you breathe a sigh of relief. You'll have a reproduction-quality photograph of each object, and information about the pieces (if you record that information before you forget it).
2. Help your heirs
You want those who will eventually receive your collection to understand its value as well as you do. These are special things that you will live with for many years. Document the collection stories so that your heirs can understand and appreciate these things the way you do. Did you mostly collect art from local artists because you appreciate getting to know the artist before you buy their work? Do your antiques showcase your love of a particular time period or level of craftsmanship? Are you a cutting-edge art collector, or a traditionalist? Your documentation can help your heirs see what motivated you to be a collector, and in turn, get to know you better.
3. Preserve history for future generations
Art and historical objects are cultural heritage items. The things that you have chosen to collect say a lot about the culture in which we live today. The fact that you value them enough to document them actually adds to their cultural heritage value. Have you ever visited a historic home? Photographic documentation is a historical record that helps future historians know what the home was like while occupied – how did the family's living environment look "back in the day."
4. Provenance
Provenance is a chain of evidence that documents a particular object. It proves who the maker was, when it was made, sale prices, and other information. A thorough documentation of a collection provides critical provenance information in an archive form. This supports the value of the work and, more importantly, provides historical context and an interesting story of the life of each piece.
5. Insurance
I hate to discuss loss of collection objects, but it can happen. Photographs of your collection objects and associated information provide proof of ownership. We experienced a fire and subsequent water damage that required gutting our home. Thankfully, almost all of our art collection survived without damage. (We mostly lost clothes, wall coverings, floor coverings and other easily replaceable things.)
The photographs of our home interior not only documented what we had, but also where it was and what original floor coverings and structural elements were present. We were able to support our insurance claim because we had photographic documentation. Since we were so fortunate to have retained most of our art collection, the photographic inventory helped us to re-hang our artworks after rebuilding our home.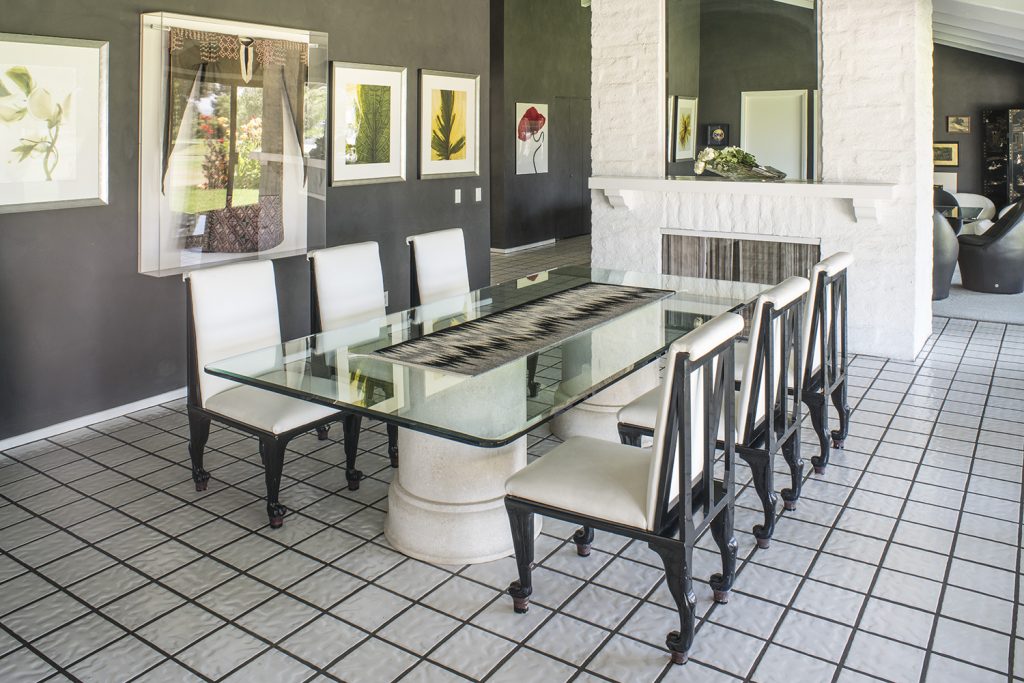 6. Sharing
We can't carry our collection with us. But we can share the collection photographs in the form of a coffee-table book, or even an electronic book on an iPad or other mobile device. We have made websites with photos of collection objects to assist in finding a new home for collections when the need arises. You can easily share the excitement of new acquisitions with friends and family if you have great photographs of the objects. Check out the custom website we created to document the work of an important artist, Len Poteshman, who had passed away.
I always feel great about completing a collection documentation for clients. They are so happy that now they have an archive that will serve them, and future generations, with a visual record of the collection objects.
Scott Miles
The Scientific Photographer
I help museums, organizations, artists
and collectors document their artworks
805-689-8748